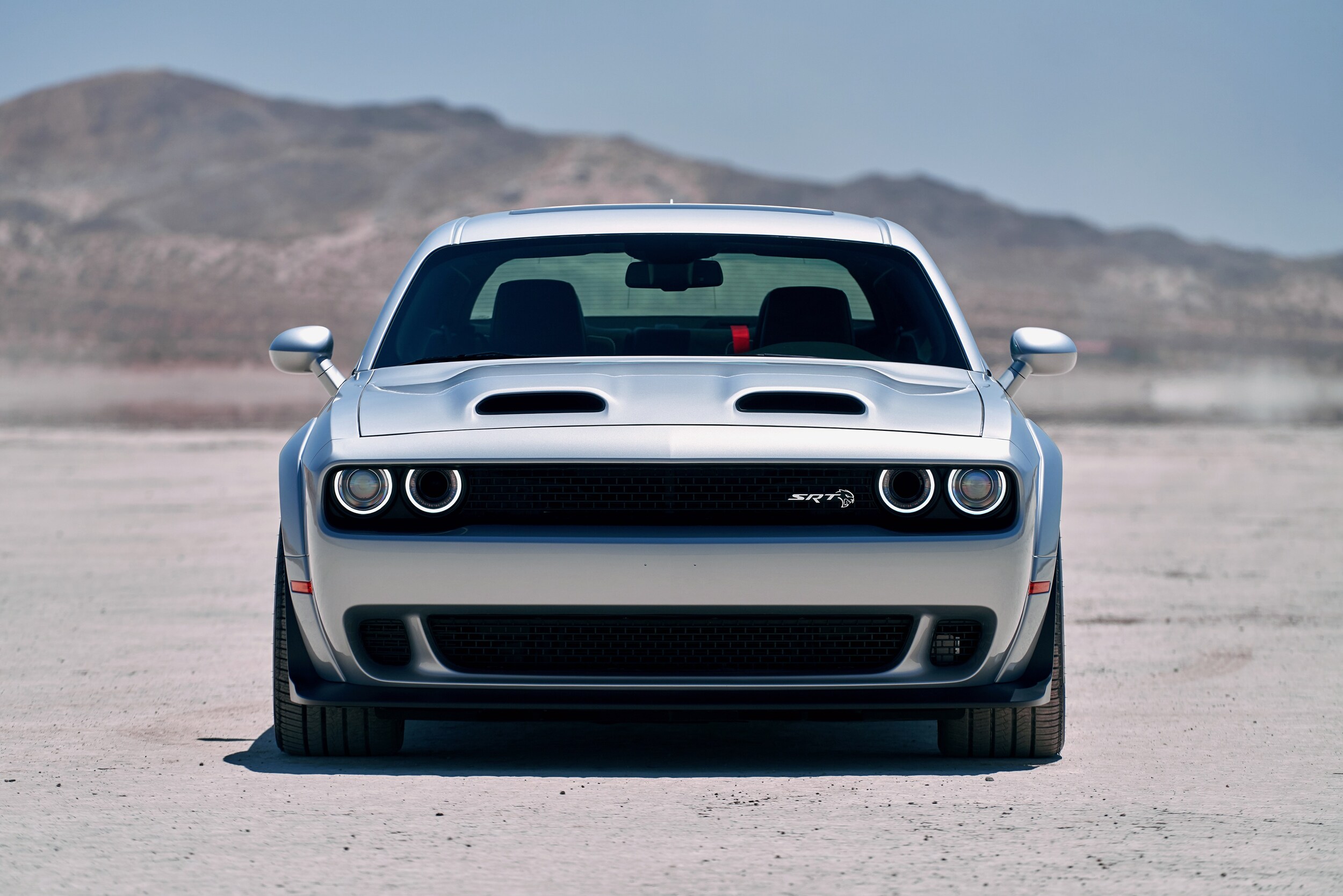 ?
If the time has come for you to choose the next vehicle to get you around Winslow or Holbrook AZ and performance is high on the priority list, then you should venture over to Arizona Motors Snowflake. There you will find two performance vehicles made by Dodge: the Challenger and the Charger. While these vehicles have much in common, they also have their differences; making one a better option than the other depending on your needs. Let's take a closer look at what separates these performance vehicles.
The Dodge Charger Versus The Dodge Challenger
The differences between the Charger and the Challenger begin with the exterior. While both vehicles provide an aggressive profile, the Dodge Charger has incorporated designs that have modernized its appearance. The Dodge Challenger has remained more faithful to its pure muscle car roots. This is apparent with the Chargers four-door design versus the two-body style of the Challenger.
Under the hood, there are also differences. While they are both on par with regards to power and performance on the low end, the Challenger pulls away from its Dodge stablemate when the high-end models of each are compared. The Challenger provides drivers with more raw horsepower and pounds-foot of torque. The Challenger also gives drivers the option of a manual transmission while this option is completely absent with the Dodge Charger.
The last main difference between these two premium performance vehicles lies within their interior. They are both designed to accommodate up to five passengers. While the comfort level of those sitting up front is relatively the same in both vehicles, things change significantly when the focus moves to the back seat. The Charger provides rear passengers much more legroom. The Charger also has a higher roof increasing its comfort level. Add in the fact that the Dodge Charger has more trunk space and the picture of who these vehicles are made for becomes even clearer.
Discover Which Model Is Right For You By Visiting Arizona Motors Snowflake
If you're a driver who wants the experience of a high-performance vehicle but also wants a vehicle that can serve to carry the family, then the Dodge Charger is for you. If, on the other hand, you want a pure muscle car experience with no compromises then the Dodge Challenger is a better option. To get more info about each or to head out for a test drive, contact or visit us at your earliest convenience. We have a wide array of new Dodge models that we'd love to show you today!