Look for Pick Your Payment
   Now Available at Arizona Motors Snowflake
---
At Arizona Chrysler Dodge Jeep Ram Snowflake, You Can Pick Your Payment
There are lots of people who want to find a car buying experience that allows them to find the right car, at the price they want, and gives them control every step of the way. That's what you're going to find when you select the Pick Your Payment tool, as these options let you find the right vehicle, get standout value and make the entire financing process simple and streamlined for you.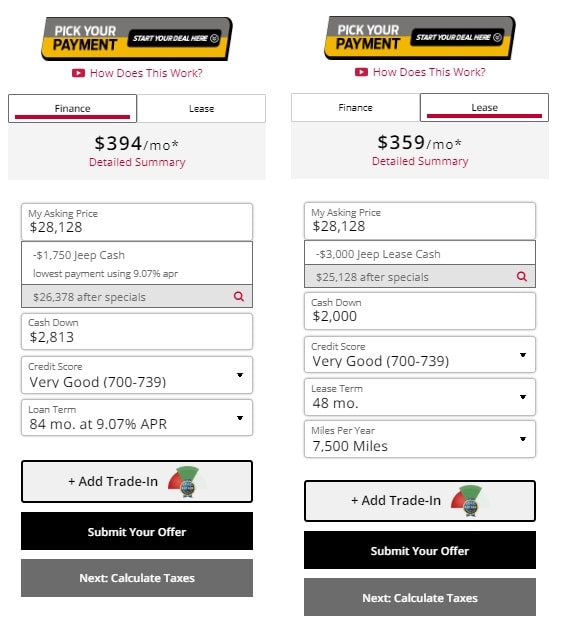 Customize Your Payment
When you find a vehicle you're interested in, simply find the "Pick Your Payment" button. You can choose between Financing or Leasing and build your deal by choosing your asking price, cash down and other relevant information about your deal. With Pick Your Payment you can craft a payment plan that makes sense, and be sure you're exploring the right vehicles in your budget!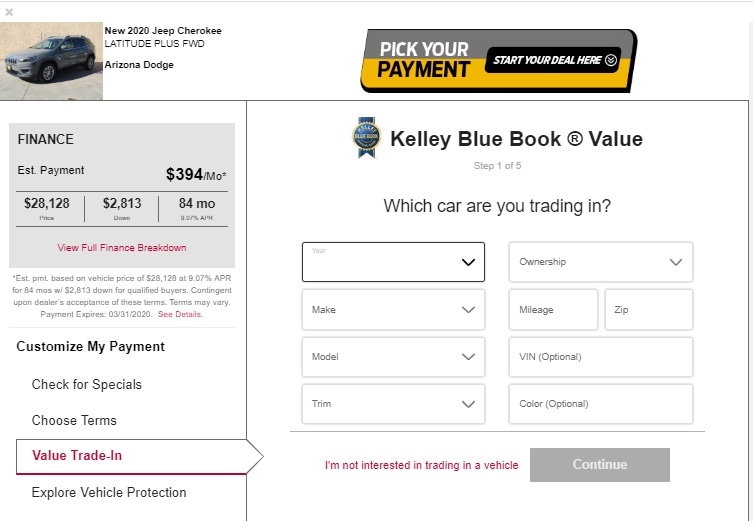 Value Your Trade-In
You also have the ability to use your current car as value toward your next purchase. When you use our Kelley Blue Book tool, you're able to get an estimate on your vehicle's trade-in value when you enter basic information like the make, model year, color and condition. It's run through an extensive database which will provide you with pricing information for our local area in the Snowflake, Winslow and Holbrook areas. You can then decide if that trade-in estimate works for you, bring it in for a final assessment, and use it toward a down payment on your next new Ram, Jeep, Dodge or Chrysler, or a standout used car in our showroom.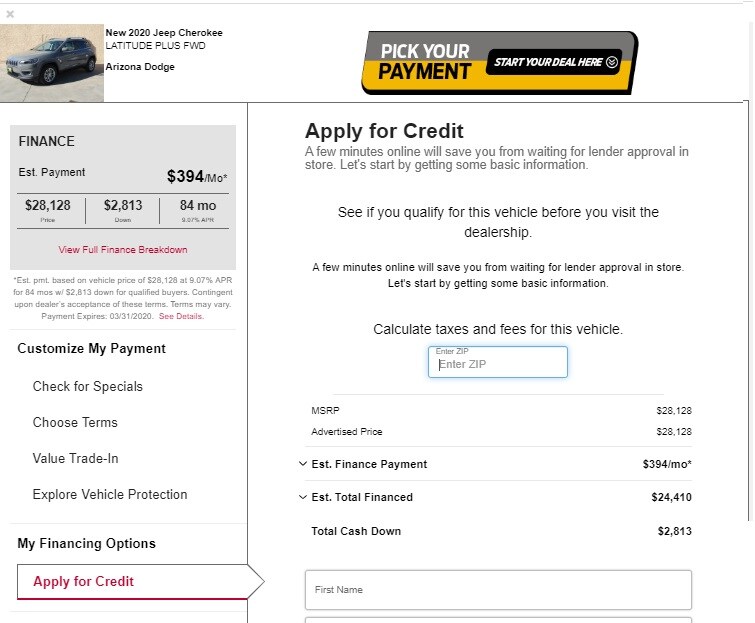 Apply for Financing or Leasing
We also make it simple to get financing as you can apply directly through the tool to get rates and different options from lenders both local and national. This then lets you pick from the right plan and when combined with a trade-in and down payment options, will help you craft your monthly payment toward your purchase of a standout car, truck or SUV from us. It's all about saving time for you and making your car buying experience a simple one as you find the right financing.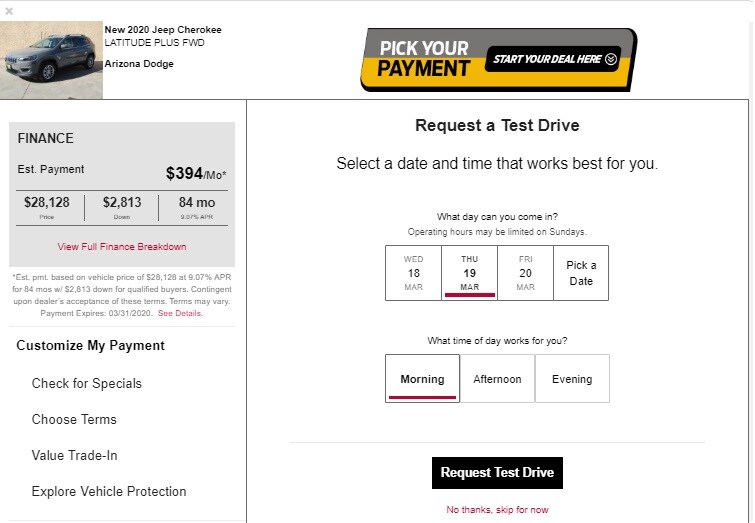 Schedule a Test Drive
Once you complete the steps, you'll have the option to set a convenient time to test drive, or request the dealership hold the vehicle for you. You are not obligated to purchase at this point and you'll be able to change the vehicle or the deal at any point after. You can learn more about our selection and check out both new and used cars in our showroom serving Holbrook, Gallup, NM and Flagstaff. Contact us today to learn more so we can get started soon!
   Get Started!